Our Charter
We are a non-profit social club that provides an outlet for like minded C.B and PRS operators around the Wellington district to become more involved in their community.
We have a policy of a family which plays together, stays together. This is a family orientated club for members of all ages to become involved in one way or another.
We welcome people who are not a part of the Wellington district to also join and become involved in out long range communications net work. The long range radio communications network requires a group of people with the appropriate radio equipment who can relay communications across the country.
Our goals as a club are to:
1. Provide access to the world of radio communications where anyone can become involved.
2. Get people involved in their comunity, whether it is in the greater Wellington area or in another location in New Zealand.
3. Offer learning opportunities and experience to those who are interested in learning about radio communications.
4. Get you out from behind the internet - it is such an inpersonal creature.

History of Our Club
This club was formed in Feb 2006.
There were no CB Radio clubs operating in the Wellington area of New Zealand.
Infact, the club is still very much in it's infancy and requires many people to join.
Here is your opportunity to become one of the first year founding members of the Hutt Valley CB Radio Club.
Go to the membership page and check out what you need to do.
Club Rooms
Sad to say we don't have any yet. These go part in parcel with our membership.

Our Club Officers
Ak449
Next Meeting
T.B.A.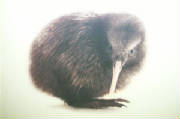 Kiwi